Security Systems in Simpsonville & Alarm Systems in Spartanburg, SC
You have reached the right website if you are looking for alarm systems in Simpsonville or security systems in Spartanburg, South Carolina. Our company, Autech, has been exceeding the expectations of local homeowners in these cities for well over a decade and counting. We are the best at what we do because we sincerely care about the well-being of our clients and their families.
Our security systems and alarm systems are state-of-the-art, high-tech products that are manufactured by industry leaders. The people on our installation team are highly skilled, dedicated professionals that take what they do very seriously. To top it all off, the residential security systems and alarm systems Simpsonville and Spartanburg, SC homeowners can receive from us are surprisingly affordable.
Commercial Security Systems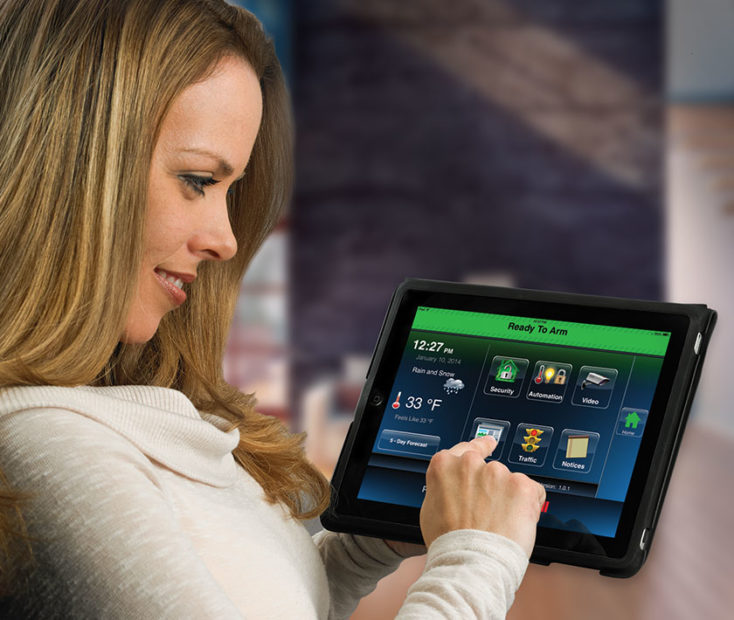 In addition to the work that we do with individual homeowners, we also sell and install commercial alarm systems and complete security systems. Video surveillance is widely utilized, and an investment in this technology can actually bolster your bottom line in the long run. You can detect and deter thieves, and this is a major benefit, but it is not the only one.
You have the ability to monitor the productivity of your team members when you have security cameras in place. Plus, you can gain an understanding of how they are treating your customers. There is also the matter of legal actions. If someone claims that they were injured on your property, you can review the video surveillance footage to find out exactly what happened. This can also apply to workers' compensation claims made by employees.
Business owners and decision-makers in Spartanburg and Simpsonville, South Carolina that obtain our commercial security systems gain another advantage. We can provide around-the-clock monitoring at our central monitoring station, and this can provide you with total peace of mind at all times. In addition to the commercial security systems and alarm systems Simpsonville and Spartanburg clients can purchase from our company, we also offer access control solutions.
Make the Autech Connection Today!
If you are interested in residential security systems, residential alarm systems, commercial security systems, or commercial alarm systems in Spartanburg or Simpsonville, South Carolina, we would be more than glad to assist you. Our knowledgeable security system consultants are standing by right now, you can reach one of them by phone if you give us a call at 864-965-9040. We also have contact form on this website you can use to send us a message.