Sometimes, in life, we are put across situations where we have no other option but to fight. No matter how strong you are, you might not be able to keep yourself safe and secure at all times. For instance, there could be natural disasters or accidents like a fire breakout. What will you do if suddenly your house catches fire? That is why it is crucial that you take precautionary measures. You need to install residential fire alarms in your house. We, at Autech, can help. We bring you some of the most advanced fire alarm systems for both commercial as well as residential spaces. We are known for our highly advanced technology which makes sure that you get a warning about the fire much in advance and can prevent it. If you want to detect a fire emergency at home easily in areas such as Anderson SC, Clemson SC, Greenville, Laurens SC, Simpsonville, or Spartanburg, then you can rely on us.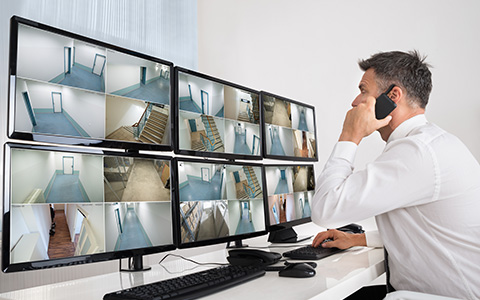 Here, we have put together a few major ways in which alarm systems can be beneficial for you. Take a look.
First of all, with the alarm systems, you will be able to prevent a fire emergency at the earliest. It is necessary to identify smoke or fumes in order to be able to stop the fire. That cannot be possible for you to do because you might be asleep or not be at home. It is the fire alarms which can warn you about the fire breakout.
If you get to know about the fire breakout, you can protect lives and your precious belongings. If anything unfortunate happens, then you would be able to evacuate the people on time and take some essential documents if you need them. This becomes easier if there is a fire alarm.
So, if you think, our fire alarms can be the right choice for you, quickly call us at 864-965-9040 now.