These days, criminal instances are becoming more common and there is no single place we can call ourselves safe. Even if you save yourself from crimes, you might experience a natural disaster which might pose significant damage to your life. Therefore, you must always be alert and prepared. But how? Alarm systems are the answers to all your prayers. We, at Autech LLC, are highly regarded for its finest alarm system. We have a team of experienced professionals who has a thorough knowledge about the latest technology and know where exactly installing these alarms will serve the purpose. Also, they can help you understand the most complex systems and save you the trouble of going through the instruction manuals. So, if you reside anywhere in Anderson SC, Clemson SC, Greenville, Laurens SC, Simpsonville, Spartanburg, you can rely on us your safety.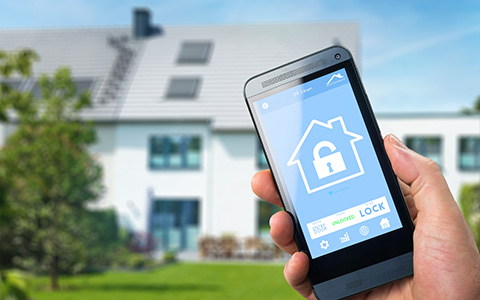 Below we have mentioned 2 types of alarm systems. Take a look.
By investing in a residential alarm monitoring system, you will not have to be anxious about theft, vandalism, and trespassing. Different alarm systems are suited for different types of homes. So be sure you take the advice of security experts like us for designing your security systems.
It is not always that there is smoke before fire. Sometimes the heat can be so intense that fire might erupt all of a sudden. That is why you need a fire alarm. It ensures that your family is safe from all kinds of fire accidents by giving a prior warning. These alarms are equipped with the latest sensor technology which can detect abrupt changes in temperature so that you are notified beforehand of any danger. Besides detecting smoke, these alarm system also contacts the First Responders, and automatically announces audio evacuation.
So, are interested in our safety alarms? Then, quickly call us at 864-965-9040 today.