Whether your business is big or small, the reality is that your building needs a fire alarm system. You may be thinking that something like a residential smoke alarm will do the trick. But will it really help you out in case of a fire? The critical function of commercial fire alarm systems is to make people safe. They keep people, property, and your business as a whole safe from the damage and destruction of a fire. Hiring the right professionals will help your business in the long run and the many benefits of a good commercial fire detection system may surprise you.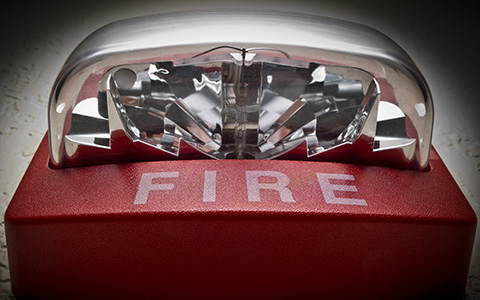 At Autech LLC, we make your safety our number one priority. We have done our research to provide you with the best equipment, technology, and monitoring services to provide you with the best available alarm solutions. We provide our services to Anderson NC, Clemson NC, Greenville, Laurens SC, Simpsonville, Spartanburg, and neighboring areas. If you are from any of these areas, make sure you contact us today for any fire alarm queries.
Here are some more reasons why fire alarm systems are important:
Life safety is perhaps the biggest reason businesses are required to have fire alarm systems. A good fire alarm system can save lives. If people are fast enough to become aware of a fire in a building, they are more likely to move more quickly so they can get out of harm's way and are less likely they are to become trapped or faced with a desperate situation.
Some commercial fire alarm systems alert authorities to the incidence of a fire. As such, it speeds up response time. The faster a fire is extinguished, the less time it has to cause damage to your building, documents, and other assets. Some fire detection systems can be connected to additional fire extinguishing systems, such as sprinklers, to put out fires quickly.
So if you are interested in our services, contact us today.